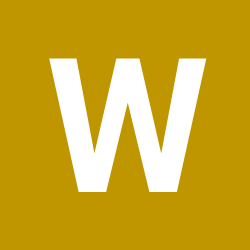 Content Count

15

Joined

Last visited
Community Reputation
0
Neutral
Recent Profile Visitors
The recent visitors block is disabled and is not being shown to other users.
Locally. I bought a just on 3yr old Audi A5 cab from Sydney the week before. Had planned to keep the Lexus for another year or so at least but wanted a newer convertible and it came up unexpectedly so jumped on it and drove it back a few days later. Had a tonne of people after the Lexus spent all Saturday doing nothing else so expected it to sell. It was worth more so the person who bought is ecstatic.

This has sold plesse close

I thought about but the person who bought it offered $500 more to keep it in yesterday and no way I'd get more than that and also the hassle of pulling it out. They are only $600 new shipped with the full lower air box and fsport filter

Hi we unexpectedly are selling this after loving it for 6mths, had another car come up we had to jump on last week. It has 138,000kms, new 19" wheels and tyres, we returned the crap coilovers it had on it to stock that's done 60k. Has an Invidia mid pipe and q300 fitted. I put a brand new fsport intake including the lower airbox and fsport filter on two weeks ago. We bought it from a prestige dealer in June for 24k and are selling for 19.5k in much better shape. Has vic rego until July and last service was done in Aug. Has full log book history. It's a late 2012 but just before the final update. Drives perfect, no issues at all with it. Don't want to part it out. If whoever buys it doesn't care about the air intake I may sell it later. If I knew I was going to sell it I would have sold that on its own by now. Definitely not parting out the front or any exhaust parts.note that the Is250c prestige had more stuff included than the regular IS250.

What's the tp link audio device?

Hi, we bought the car with these on it. They don't look that old and no damage or leaking I can see. We know the previous owner had them on less than a year or so from some car servicing sleuthing. I'm happy to give them away as I just want them gone. We took them off during the week. Pickup only. I'm in south east melb.

Its Ksport coilovers and they rattle like crazy. No car place wants to touch them as they all say they are garbage. I tend to agree. I don't think they are that old but they were not setup right.

Love this in our is250c 2012, where did you put the unit? Anyone in melb who would be good to install? The price has sure crept up

Putting some stock suspension back in thanks to Danny, looking at putting a grom vline in. Any suggestions on where to put it and who to get to install in melb?

Hi all picked up a 250 c yesterday and have a lot of questions. First is that the front bumper was replaced with something I don't know what it's from but it doesn't fit well. Id rather the original was back so where's the best way to get one. It's a feb build 2012 with front sensors. Secondly did these only have two front sensors not 4? The bumper has two holes not being used so guess it allowed for 4.. the bumper is slightly wider than the front guards so the inner wheel guard is spilt becayse they stretched it. Another thing to fix. Finally there is a plastic sound knocking behind the rear passenger seat, off course there is a myriad of crap in there due to the roof but if it's common I can narrow down what it is. And finally do the front headlights sit flush in the front guards? It appears they have a gap at the point where they fit into the guard. Not sure whether this bumper has messed with them. I can hear a metallic sound in front of the drivers area which may be a loose fog light as it's not fixed in properly. Really would love a recommendation for a good mechanic around Blackburn area to check it over and do the 135k service.

So picked it up today, there is a pretty prominent noise coming from behind the rear passenger side headrest, something in the roof mechanism I think, sounds like plastic. Have another sound coming from around the drivers seat just in front near the wheel area that sounds metallic. The previous owner put an f sport bumper on and the fog is loose on that side so could be it. I noticed the lights vibrating on the road driving along as well so not sure if the bumper is bouncing around hitting the lights. It's a bit loose on the drivers front side. The two Centre sensors are missing as well just the side ones but I'm wondering if it only had two on the front as a prestige and the fsport has 4 so they put them on the side only. if anyone has recommendations for where to get it serviced in Blackburn apart from Lexus let me know.

Actually hard to say as I am trading in a car so the changeover changed in discussions, they had it for 24k but ended up less than that. Bit concerned about the headlights peeling at the top edge, they said they would fix it, but today the sales guy is away and noone seemed to know about that. New headlights are around the $1300 mark each before fitment and not sure whether some wreckers would have some. They may just remove the film and polish them up but not sure how I feel about that. It hadn't been detailed yet. Also thinking I won't take up the extended warranty as its a Sentinal NWC policy which seem to never pay out for anything if they say its wear and tear and also force 6mth services still on cars that have 12/15k service schedules.

Hi bought a 2012 is250c silver on Friday, waiting to pick it up. Came from someone in Tassie but from the rear sticker was originally from Blackburn Lexus right near me. Only comes with one key (how the hell do people lose them all the time?) so may need to get another, anyone got the TIS software and cable or suggest the best way? I had friends who worked at Toyota but not for a while. Noticed it had delamination on the headlights, have never seen that in modern cars so not sure if it was protective film put on that's coming off or is part of them. The dealer said they'd fix it. Also interested in any good independent mechanics but I'm right near Lexus of Blackburn if they are ok. Has 130km so was 90 a major service? Haven't picked it up yet so will look through it's service history.