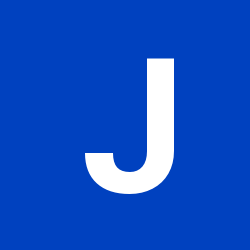 Content Count

37

Joined

Last visited
Community Reputation
0
Neutral
I would say no chance in hell of them fitting on the front. 8.5" is about as wide as you can go on the front and even then you need guard work,

Keith no longer visits these forums, if you wish to get in contact with him do a google.com.au search for "greeneyes altezza" and he should be the first one to pop up on a couple of other forums where he is more active.

Version 12 came out four years ago, version 15 came out in 09 so we are probably up to 16 now, Ask your local dealership and they can do it for you,

Lexus of Adelaide 50 Glen Osmond Road Parkside SA 5063 (08) 8238 5400 Or CMI Toyota Parts Division CMI Toyota 152 West Terrace Adelaide SA 5000 Phone (08) 8238 5555 CMI Southside 150 Beach Road Christies Beach SA 5165 Phone (08) 8382 9000 CMI Portside 869 Port Road Cheltenham SA 5014 Phone (08) 8268 0888 AFAIK the CMI group are the only toyota dealers who can get lexus only parts as they also own the lexus dealership here.

The 16" rims suggest the low end model but im not 100% sure, send an email off to lexus <enquiries@lexusenquiries.com.au> with your vin and they should be able to help you, The spoiler kit could have just been an optional extra.

Over 40 grand for it? that is a ridiculous price..... Not sure what the laws are in your state but it can be done legally here in SA no problem... Shame ASA shut down as he has done many of these conversions, he was selling a 1JZ transplanted one for $26k (the whole car not just the conversion work.) Which performance shop did you go to? sounds like a rip off. Also turbo fast said they won't do the conversion anymore, asked them a while back :P

What offset are those? those will need extensive work to fit on a first gen.... waaay too wide on the front.

If you were going to do an engine transplant something nice and small like a 3S or 1JZ would be better as the weight distribution of ones with a 2JZ-GTE 1/2UZ is shocking and bad for handling. But for a drag/show/dynoqueen car daaaaaaamn that V8 is sexy :D

The IS200 is always recommended to have the 10w30, you will need 4.1 litres all up, Always used genuine lexus *cough toyota cough* filters and they seem fine, so can't pass comment on the K&N ones, but I have plugged that part number into the K&N website and that filter is not for an IS200, will work in an IS300, SC430, RX300, LX470, LS430, GS430, GS300, ES300, According to their site the only product they make for an IS200 is an air filter, i'm not sure if the IS300s filters have the same fittings but I know that the filter in the 300 is physically bigger (100ml bigger in the amount of fluid it will retain.) HP-1002 Application List http://www.knfilters.com/search/applications.aspx?Prod=HP-1002

Doing upgrades to the 2JZ from an IS300 especially turbo'ing it isn't easy from what I hear as the VVTi is difficult for people to tune properly although supposedly this is starting to change and more people are getting experienced with it. Your best bet from my understanding would be to buy a TT halfcut from a supra and put that in. But if your like me and the idea of keeping the original engine with the car is appealing then def go for a turbo kit, try going to a store like IS Motor Racing and having a chat with them, they have done a fair amount of modifications to IS's (although thats not why they are called ISMR :P ). They can give you the best idea of the cost for doing it properly and what parts you will need. I also suggest having a browse around the supra forums projects area (http://www.supraforums.com.au/forum/forumdisplay.php?f=18) and have a look around for any NA to TT builds :) Also have a browse around on the American site http://www.my.is as they have a lot of IS300s that have been heavily modified with turbos etc. If you are doing this upgrade then I would suggest the Supra Big Brake Kit upgrade (around 1.2K to get all the parts) and then a nice set of coilovers to help balance out the extra weight you will have in the front. Good luck and I expect plenty of pics when you do it :P

Your best bet is to keep an eye on ebay if you dont want to spend a large amount of money, they go on there from 1 to 1.5k where as shops in Adelaide charge 3k, I don't know what shops you have over there but there should be a couple of performance stores, if not look in your local paper for a car show and go have a look and talk to some people and ask whats around in your local area. :)

Performance Acceleration 0-30 mph : 2.5 sec. 0-60 mph : 7.4 sec. 30-50 mph : 2.8 sec. 50-70 mph : 4.2 sec. Quarter Mile time : 15.3 sec. Quarter Mile speed : 90.2 mph So for 0-100kmph its a bit over 7.4 seconds (62mph=100kmph) It will be hard and expensive to get more power out of the IS300 motor, you can always turbo it etc as the 2JZ-GE in it is a nice motor. You could go a set of semi slick tyres but then again you dont want noise as stated in your coil overs thread. Even with the best upgrades an NA Auto 2JZ isnt going to go over 160rwkw, and that will be noisy and very expensive, your better off with a new engine or turbo/sc if you want serious performance gains.

There is a guy selling one in WA for $150, he isnt on this forum and i cant link you to the one that does have it due to some feud they had years ago, if you pm me your email i will send you the link.

If you want to go low lower lowerrrrrr you WILL loose comfort, as for better handling depends how low you go cause if you are going for an ultra low hectic fully sik setup your handling will suffer as well especially on the road (track with a nice smooth flowing surface a bit different.) Noise will be more of an issue from tyres as well, If you want a decent setup go for a name brand, i have heard good things about HKS and Tein coilovers for these cars.