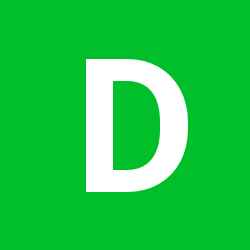 Content count

99

Joined

Last visited
Community Reputation
1
Neutral
About DO IT

Rank

Club Moderator


Birthday

05/11/1993
Profile Information
Gender
Lexus Model*
Year of Lexus*
Location*
Annual Mileage
Hi all, I am listing a set of 19" Lexus RCF wheels with Falken Fk452 fronts and Bridgestone Re050a rears I bought these wheels with the intention of fitting them to my Lexus GS350 F sport. Unfortunately, the fitment is too close for comfort (3.3mm of clearance between the rim and suspension) and have since sold the car. I have an ISF now and have decided to go aftermarket in the near future as a result I have no use for them. I need to clear these parts before I purchase new wheels and exhaust as I'm running out of garage space to store parts. A quick glance on Club Lexus in the US, they seem to fit the ISF's with the 255/275 tyre set up (I'm not too sure whether you'd need to roll the guards or not). Here are some quick specification of the wheels: Front: BBS hand polished forged alloy 19" x 9" +50 with 225/40/19 Falken Fk 452 (decent tread) - Probably need to get wider front tyres as the 225 are a bit too narrow for these rims. Rear: BBS hand polished forged alloy 19" x 10" +41 with 255/35/19 Bridgestone Re050a (decent tread) My understanding from the guy I bought this off, the rims themselves (not tyres) have been on an RCF for 2-3k km before they were taken off and replaced with larger wheels. There is a small 1.5cm curb mark and scuff on the passenger front rim. Other than that, the wheels are in great shape. Pictures: Pick up from Fairfield West NSW. Price: $2,000... Negotiable. Steal at this price but need them gone ASAP. Please contact via PM. Kind regards, Peter

Congrats on the new car Barry! You don't mess around when it comes to modding.

Hi All, For sale is a set of near new F sport wheels with tyres that came off a 2014 IS350 F sport. The wheels are in excellent condition, however, they do have a bit of staining on them. It could do with some polish. All four tyres have 70-80% tread left on them and have only been used for a few thousand kms. One wheel has some curb grazes. The others are in great nick. No structural damage at all. Pick up from either Five Dock, NSW or Fairfield West, NSW. Contact: 0421 692 936 Looking for $1500 firm - These wheels are hard to come by and the price I'm asking is reasonable. No Lowballers or Time wasters (More than happy to keep if I dont get the price I want)

Tom's lip kit is now sold. HPS still available.

Hi all, Toms Carbon Front and Rear Lip Up for sale is a Carbon Tom's Front and Rear Lip that will fit any Lexus ISF. This is a quality kit made in Japan. VIP autosalon in the USA have the front priced at $1360USD and the rear for $1040USD - This does not include taxes or shipping. The front has some minor underside scratches that aren't visible when fitted to the car. However, the rear lip has a missing section near the exhaust. Price: Open to offers at this stage. HPS Intake Also for sale is a HPS Silicone intake for the ISF. The intake has been installed on the car for a few thousand kms and is in pretty much brand new condition. Silicone intakes have great heat transfer properties that will assist airflow to your engine. Price: $120 Location: Fairfield West, NSW Contact: 0421 692 936 Regretful sale as I've decided to move onto a different vehicle. If anyone is interested, I may be listing an ISS Forged DES Exhaust soon. So keep an eye out on the forums. Photos

Everyones insurance will be different due to age, driving history, location, etc But for reference, NRMA wants $2037 ($2000 excess) on an 08 ISF and $3200 for a $600 excess - 65% no claim bonus plus a multi policy discount on 8 other insurance policies for a 40+ male driver. Best thing to do is to check out the insurance PDS/ coverage, as some insurance companies will not allow you to use the repairer of your choice or will re-use repaired parts to fix your car in the unlikely event of an accident.

I had 265/35/18s and 275/35/18s on my rear stock wheels. No issues at all.

Just reviving an old thread! 2007 Lexus IS250 Prestige. Owned from 2010-2011 2009 Lexus IS250 Prestige - Upgraded from the 07 prestige. Owned from 2011-2012 2007 Honda Accord Euro - Downgraded from the IS250 as my brother was getting his Ps. 2012 - Present 2010 Lexus IS350 F sport - My First car, loved it but sold that recently to find an ISF. Owned from 2012-2014.

What a bunch of scum bags. Hopefully you'll get back the car soon and in the same condition as when you sold it. When my 350 was vandalised in a cark park after an argument, I reported it to the cops and gave them the rego of the guy who damaged my car. I was wondering why they wouldn't just rock up to his house and question him, it wasn't a serious enough incident. Although, they did follow it up fairly quickly. I was told by the police that, if I was assaulted then they would of gone to his house and questioned him there. Just depends on how serious the crime commited was. Best of luck and hopefully you'll be in a my11 isf.

Price drop for the sports pedals! Now $270

You'll need to get the remote window open/close feature programmed by a dealer. They do not come with this programmed from factory anymore.

F sport shift knob sold. Sports pedals still available.