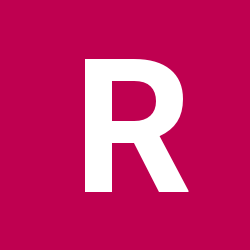 Content count

55

Joined

Last visited
Took this the other week and forgot to upload it, just a quick video of the exhaust on a cold start, shows sound after it finishes the warm up cycle and a quick rev or so (didn't want to give it too much as there were some people around):

1

Headers are $8000 new and exhaust $3000 - labour about $2000 for both those installed. Genune Wald wing and carbon fibre diffuser weren't cheap, $3000 for paint, and labour, etc for molding the wing, respraying the boot and building up the rear quarters (and respraying) to match the wing. Lots of money and love and effort :)

Make an offer, happy to consider any reasonable price!

Price further reduced - $48,990 ono!

Thanks, did they wear unevenly before the USRS were installed?

Any uneven tyre wear issues as was the case with ISF's that was fixed up by installing the Rear bushing kits from RR Racing or Superpro?

Hi avpharm, I've got a nice modded example for sale listed on these forums, it's an MY11 so it has the LSD, upgraded suspension, DRLs, and updated dash/steering wheel layouts over the MY10's. A bit above your listed budget, but with the mods included (especially the Novel headers which have a great reputation), you won't have to spend a cent and will make some very nice power compared to a stock model. Check the ad details below and feel free to message me for any more info:

What is the quality like on the Invidia exhausts, looking at one for my RCF?

New car has arrived, make an offer if you are interested.

Added some extra details in the ad and a price too! Hit me up with any questions :)

Thanks mate, the Novel JoeZ combination sounds amazing - more exotic than your typical V8 :)

Hmm, not sure which ones you are referring to? As far as I understand, the "blade" shiny portion of the wheel faces towards the front of the car - all mine are in that configuration.

Modified 5.0L V8 Lexus making approximately 300kw/400hp at the wheels with long rego. Selling my much loved and unique Starlight Black MY11 Lexus ISF - $48,990 ono This car has been an absolute joy to own and has provided me with over 5 years of trouble-free and amazing driving experiences. Not just your average Lexus, the ISF is the V8 416hp BMW M3 competitor which marries style, luxury and performance into one exciting 4-door sports sedan. This ISF has the following modifications and additions: - Ceramic coat paint protection by Obsessed Car Detailing - JoeZ air intake - JoeZ PTS exhaust system - Novel equal length headers (worth approx. $8000) - Tuning Tech FS ECU tune - Throttle Controller Kit - Genuine WALD carbon fibre rear diffuser - Genuine WALD rear wing – custom body molded to bootlid and rear quarter panels raised to form uniform line – approx. $3000 total cost for body work and paint. - Genuine MY14 Lexus Led Fog lights - Figs Engineering Lower arm rear bushing for handling and prevents tyre wear - Satellite Navigation maps updated to 2017 maps - 4 new Michelin Pilot Super Sports tyres fitted in mid 2017 - Major service and new battery fitted Nov 2017 - Long rego until October 2018 - Original parts available Being an MY11 model it has these changes vs cheaper MY10 models: - Daytime Running Lights (DRLs) included as part of headlight - Improved suspension (smoother ride) - Limited Slip Differential - Updated dashboard and steering wheel layout As you can see, no expense has been spared with the quality of modifications. This setup is good for approximately 400hp/300kw at the wheels and transforms the car into a much more capable and fun drive, the exhaust note alone will draw comparisons to exotic cars, it has to be heard to be believed, yet still remains fairly quiet when not under hard acceleration. The car has always been garaged, serviced at required intervals (with full logbook available), and never driven on the track. Most of the driving was long distance and I've enjoyed every minute of ownership. No finance owing or accident history. Located Newcastle, NSW, please message me if you have any questions

rysith replied to ilv1004s's topic in Lexmania

Did this ever end up happening or is it still coming? About to pull the trigger direct from FIGS at the moment.