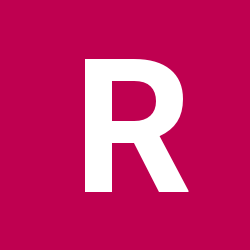 Content Count

65

Joined

Last visited

Days Won

1
Yeh definately niche market, the majority of the enquiries seemed to come from previous Lexus/ISF owners, but in the end managed a very quick and easy transaction so I was happy it was sold. Had some weird experiences along the way with people making all sorts of excuses up and finance issues, etc - part and parcel of selling privately especially with this type of car/price point.

Yeh everything included on the car. Looking into it, the labour cost to put the headers back to factory would outweigh any benefits from having to buy a new set for the RCF, then any issues with CEL, lack of tuning options in Aus for the RCF could cause other headaches.

1

Apparently big plans for it for track purposes - interesting to see the finished product

1

Yeh had plenty of people inquire, few time wasters that express interest and then can't come up with the money or some other excuse. Will just wait and see how things go. Currently investigating fitting the Novel headers to my RCF as I've read they are compatible, but possible CEL issues requiring a tune (which involves ECU shipped to the US) to resolve.

Another price drop - happy to entertain any reasonable offers.

Nah it's white with the carbon pack (bonnet, roof, spoiler) - but I often travel on Industrial Dr, so it may have been mine with bad lighting (or it's dirtier than I thought :) ) I'll give you a wave if I see you around :)

Great read mate and an interesting insight into what you had to go through. I live in Newcastle myself and have owned my MY11 Starlight black ISF for over 5 years and loved every minute. Recently upgraded to an RCF as I was after something a touch more modern and just after a change really. Let me know if any of your mates are keen to get into an ISF after seeing yours :) I'm selling my modded one here: https://au.lexusownersclub.com/forums/topic/14098-further-price-drop-2010-my11-lexus-is-f-starlight-black-with-mods-approx-300rwkw/

Asking price reduced again!

Took this the other week and forgot to upload it, just a quick video of the exhaust on a cold start, shows sound after it finishes the warm up cycle and a quick rev or so (didn't want to give it too much as there were some people around):

1

Headers are $8000 new and exhaust $3000 - labour about $2000 for both those installed. Genune Wald wing and carbon fibre diffuser weren't cheap, $3000 for paint, and labour, etc for molding the wing, respraying the boot and building up the rear quarters (and respraying) to match the wing. Lots of money and love and effort :)

Make an offer, happy to consider any reasonable price!

Price further reduced - $48,990 ono!

Thanks, did they wear unevenly before the USRS were installed?