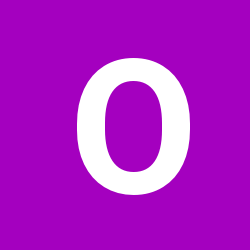 Content count

39

Joined

Last visited

Days Won

3
Community Reputation
2
Neutral
Profile Information
Gender
Lexus Model*
Year of Lexus*
Location*
Annual Mileage
Ah so ISF does use the same ones. In that case if you're in Sydney. Mekong Auto Spares in Canley Vale sell genuine denso spark plugs which I purchased from there and installed myself. I can't recall the price, but they definitely have.

Are they the same as the ones used in a IS250?

This years Toyotafest on this weekend. Me and a friend will be attending. Anyone else keen or might be there with their car that I should keep an eye out for.

obo2192 replied to ilv1004s's topic in Lexmania

Hey Danny, is the asking price the same as the original post?

That gentleman there is selling a damn fine ISF. I'd buy if I had the money. Note it is in VIC

1

I believe Ltuned is right. The tank holds about 65L. From what I've read, 55 is your main and the other 10 is the reserve. The light comes up when the main is close to 0, but your reserve sits without notice. Sounds about right as I've gone done to 20KM remaining, which I know is an estimate. However I've never been able to do a full 65L refuel, only ever 53-54. I could be wrong, but sounds plausible 0.o

I would maybe suggest your Local Toyota dealership. Had mine done once at Toyota Noble Chullora. Was $189 including oil filter + oil and anything else I could provide like filters could be added on top. Lexus Sydney quoted me the same price as yours for my next service for 75000KM +. Just ended up doing the service myself.

Hi fam, Apologies for the late reply. I am based in Sydney. However Danny was able to pop over since he doesn't live too far out and sorted me out.Thanks though to everyone who replied. Ordered my own one which should be arriving this week!

Hey Lexus Fam, Hoping someone has the Filter wrench for the IS250 I can either buy or burrow. emptied out all the engine oil and couldn't get the filter out. Had one from a set I got from supercheap auto and my tools broke it lol. If someone can lend a hand or let me use their filter wrench I can get my baby back up on the road

Hey Hey! Yea it does reduce performance. I gotta push more on the accelerator to move my baby. Check out this article below, gives more insight. http://www.nrcan.gc.ca/energy/efficiency/transportation/cars-light-trucks/buying/16740

obo2192 replied to ilv1004s's topic in Lexmania

Hi Danny, Was that from the Flame Blue ISF?

From what I've read, theres still alot of buggy issues and most aren't as consistent with quality. We're probably better that they don't have it working on AUDM versions of our 2nd Gen IS until they work out all the kinks. 300-500 USD is quite an investment.

For mine. I had something with the same amount of damage on my front left wheel like yours. That cost me about 120. For you I'd say maybe about the same or a little more. My rear left wheel was worse as the while rim copped the gutter rash more deep.. That cost me 250 :(

Magman at Revesby or Sharpline Paints at Liverpool.