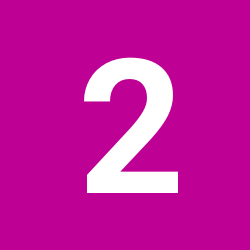 Content Count

326

Joined

Last visited

Days Won

12
Community Reputation
18
Good
About 2bling
Rank

Advanced Member Silver

Profile Information
Gender
Lexus Model*
Year of Lexus*
Location*
How did you find us?
Give Lexmania a ring ask for Danny he will have one or tell you where you can buy one, you were lucky it didn't snap off.

Take it back to the smash repairs if the problem started after they worked on it.

What's happening anything, there seems to be a lot of lag happening.

There are 2 speakers in each rear doors 1 tweeter and 1 midrange the middle grill is a fake just for looks, google it cheers.

Good your getting it done again, but there is no camber caster adjustment on any IS or ISF. 40 years being a mechanic, check the US forum the difference in your numbers are very small, machine or human error, cheers. PS If you had 7.6mm toe before (2mm after) your tyres must have been scrubbing out pretty bad

What did the print out read the only adjustment is toe which is .06 to 1.5mm toe in, I had a alignment done in little old Moruya and they had the ISF specs in there machine. How does it drive, and they can straighten your steering wheel using the toe adjustment (tie rod ends) so make sure they get the toe right.

You probably wont get anyone that knows Lexus inside and out like Lexmania.

Yep if you keep oil changes and filters and don't abuse the car you can get 4000000 km,s out of it, if you want to keep it for a loooonnnng time cheers.

look good are you selling you original wheels ??

The rattle will be your spigot bearing and front input shaft bearing, it should be quiet if standard.

You probably wont get any change out of $10000 for a good job why don't you sell and get a IS350??

You will find they are probably the same as a Toyota of the same year check the wreckers

Are you checking the charge rate at the battery with a voltmeter, if so it should be 13.9 to 14.2 with the car running, how old is the battery?? I've never changed one on a LS but it might be on utube let us know good luck.

This is a common problem for the IS Lexus in USA. ( with a recall) didn't know it affected the GS, is the whole dash leather ?? check the us forum. That's a bit slack if you bought the car off Lexus of Perth have you shown them the dash on a hot day cheers.