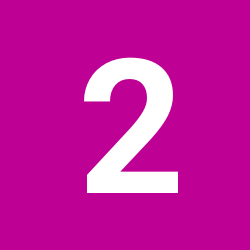 Content Count

337

Joined

Last visited

Days Won

13
Community Reputation
19
Good
About 2bling
Rank

Advanced Member Silver

Profile Information
Gender
Lexus Model*
Year of Lexus*
Location*
How did you find us?
I still don't think the general car enthusiasts know how great these cars are, which is good in a way …..enjoy.

Have a look on the USA forum it was a recall over there, good luck PS i have never seen a dash or door skins that bad you would think Lexus would wake up and replace them, as it would cost them nothing

There are 4 cats and 4 o2 sensors you can only delete the rear o2,s as the front measure the air fuel ratio (very important) you can delete all the cats(illegal) but most people delete the rear only good luck

I think you can get it tuned out, but send RR Racing a email they sell o2 sims that block the signal, it is the rear o2,s that are giving the problem??. RR Racing are great and if you haven't got a ecu tune go for RR there is a few in OZ and no problems, let us know how you go cheers.

BUT BATHURST RACE DAY $7500 FOR 5 NIGHTS OUCH FOR A BLOODY GOOD TWIN, 1 ROOM LEFT AS I WAS LEAVING 12/9 /19 PENTHOUSE 5 NIGHTS 6 SHARE $25000 ANYONE ?????

RYDGES EVERY ROOM HAS TRACK VIEWS $200 a night twin with full buffet breakfast, FANBLOODYTASTIC

Hey Babs what are you running on the street compared to the track cheers. I'm on pu400 still waiting to were them down, they are a good pad ..

Great stuff I have been around Wakefield in there cars (don't know if they still do it ) but I have to get the ISF up there its a good track, any chance you could measure the front lower gold spacers as I would love to make some on my lathe cheers.

Great mate, everyone is hanging for dyno results, and more pic,s please cheers😀😄😁

They defiantly look solid, where did you get the $123.50 quote from cheers.

Give Lexmania a ring ask for Danny he will have one or tell you where you can buy one, you were lucky it didn't snap off.

Take it back to the smash repairs if the problem started after they worked on it.

What's happening anything, there seems to be a lot of lag happening.