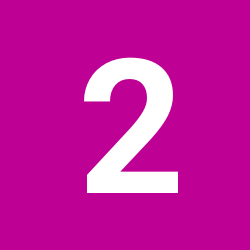 Content Count

290

Joined

Last visited

Days Won

12
Community Reputation
18
Good
About 2bling
Rank

Advanced Member Silver

Profile Information
Gender
Lexus Model*
Year of Lexus*
Location*
How did you find us?
If you keep driving it you will blow a head gasket, it sounds like a blocked radiator like I said before.

Buy a infrared heat thermometer off ebay and check radiator temps, it sounds like a semi blocked radiator. Does the car run smoothly ?? I hope its not the head gaskets.

Did the F logo come with the wheel, and does Elvin take PayPal cheers.

You are joking where are you buying a $40 filter. Just check eBay or any store including Toyota for a filter $ 24 .75 GENUINE. Bring it to me I,ll do it for $200 LOL And no its not "rebranded Mobil1 its what ever they get a good deal from oil company's at the time, get your own oil and filter and take it to a GOOD mechanic shop for stuffs sake I am a HONEST mechanic, it is a basic V6 Toyota engine after all....

Just buy 2x 5ltrs then you have extra next oil change (supercheap have 6ltrs Penrite) 6.3 ltrs oil change for IS 250 just think yourself lucky the ISF uses 9.5lts good luck.

Yep this is a good oil, Penrite HPR 5W-40 👍

Looks great where from and how much, is it one of Elvins cheers.

1

Danny what are semis cheers. Not had any reports on ps91 Kumo,s on a ISF

YEP but $454 275/35/19 (Tyresales) plus delivery and fitting and balance tyre disposal work out to be more than $ 500, see unless you live in Sydney FORGET BUYING TYRES ON LINE cheers.

How are the PS 4s just about to get some but at $500 a tyre they better be bloody good I have Bridgestone Potenza 003 on the front and they are great, tossing up between the two cheers.

Sorry I was just going to answer 😀 yes it can be a bit slow here.

I hope they are genuine, some cheap knock offs around. DBA make some nice rotors and a few other brands protex etc NS400 ARE A GOOD PAD FOR THE STREET AND LIGHT TRACK WORK cheers.

love to see a bore scope before and after, bloody cheap if it works like you said cheers.

So you went for the "Murdered look" American slang for black on black looks good, how do you like the Grom, how much, and install info if you got it , and gee the sills look good someone had a good idea 😁.