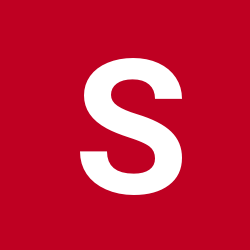 Content count

39

Joined

Last visited

Days Won

3
Community Reputation
2
Neutral
Profile Information
Gender
Lexus Model*
Year of Lexus*
Location*
Annual Mileage
How did you find us?
Hi guys Long time no speak. I've had family commitments that I have had to attend to, in particular surgery. All is good now. I thought I would post a few pics of my latest mod to the isf. Spec D led tail lights. Only fitted today so haven't had a chance to see them at night. So far, I'm really happy. One problem tho, before I purchased them, I asked if the indicators were amber. They stated they were amber. Purchased thru ebay USA. I haven't left feedback yet. Sure enough, they are red!! Far out, yellow sticker coming soon. I'm in Perth. Not 100% sure on the rules and regs. Anyone know? Lastly, does anyone know how to remove the rear red bumper reflectors. I would like to darken them slightly if possible, or if available, replace them? Cheers Sam

HPS sounds the go I think. Funny you mentioned Joe Z. One of the staff at Lexus Of Perth asked me if I was going to install a Joe Z exhaust. I'm guess this is like the dux nuts of exhausts? Or the original that a lot of people installed when it first came out?

Thanks Spec. I love how it is so comfortable to drive. Drop the foot and it comes alive. I''m guessing an exhaust change will turn me into an 20 year old again :D

I've always liked white. I have to admit though, black does look the best, especially when the vehicle is clean. You have given me more to think about regarding the air intake :) Def sold on the Varex. Need to call Prestige Exhaust. I had a quick read about the vacuum hose. I might give it a go. As you said, easy to change back. Thanks again for the info. Gotta have the stickers and fluffy dice!! NOT! :)

Thanks Bazzle. I forgot to mention I already purchased these sills. Fit perfect, OEM, but need to have them wired up :(

Thanks Howiefied Sounds like a plan. I will check out the HPS intake. You have a valid point :)

Hi guys Finally received the F, about 2 weeks ago. Loving the comfort and that mid ranged note! Fitted tint straight away. LED's internally. Ended up using Precision LED, 6K. Its actually really bright! LED's dim perfect. Also fitted a F sports shift selector. My next venture is exhaust, which I'm almost sold on a Xforce Varex. Air intake? Can you guys recommend a good quality air intake, which works well and is aesthetically appealing? I don't mind spending a little more. Cheers

Thank you for confirming this. Looks like ebay here I come!

Fantastic. I totally forgot about that button on the controllers. Makes perfect sense. Thanks for reminding me. Cheers

Hi guys Just a quick question. The isf that im receiving from Sydney, December 2012 build, I know it would have an immobiliser, but would it come standard with some sort of alarm? If so, what type? Siren or triggering of horn? Any lights flashing? Glass break sensors or vibration sensors? If not, anyone fitted a aftermarket alarm they recommend or is there an OEM system available? Cheers

Ok cool. Strange as you said before. That wouldn't be hard to modify though. I will let you know how I go

When i had my IS 350 F Sport, which was from memory, January 12 build, was very easy to fit new sills. I'm hoping the ISF that I'll be receiving will be the same. All I had to do was purchase new sills which had LED's fitted, remove existing sills, which levered off (no fixings) Once removed, there was a wiring loom, with female plug, just taped up sitting there. Simply plug in new sill and click back in. One of the easiest mods to do apart from changing the gear knob. Nothing surprises me though. My 350 F Sport had auto folding mirrors standard, but a 120K + car, same year, even more recent, did not have this as standard. Go figure!!?

Thanks Sparky. I think you answered my question about which brand to buy. iJdmtoys sounds the go. Cheers

Sorry, I also wanted to ask if anyone has changed the interior lights to LED on there ISF? I did it when I had the IS 350 F Sport. I purchased a LED kit from ebay. I emailed a ISF owner from Carsales who had a blue ISF. He advised me he purchased his LED's from Precision LED. I've done a quick google and I'm reading negative comments about the Precision LED's. One particular comment about the Precision LED's is when the interior LED's dim, they flicker. I've read iJdmtoys.com do good quality LED's. Has anyone had experience regarding LED's for there ISF? Cool white 8000K or Crystal White 6000K?

Hi guys Update: ISF has been inspected. Report looks really good. Photo's great. Today I sent bank cheque to VIP who are handling secure hand over. If all goes well vehicle will leave Sydney this Friday. Once the ISF arrives into Perth, I'll take some snaps and upload them. Howiefied, I have a quick question for you as I remember your ISF is a similar vintage to the one I am purchasing. Does the two front door doorsill lexus logo's light up when the door is opened? I fitted OEM LED door sills to my last Lexus and it looked great. Lastly, I emailed one of the members from this website yesterday, Michael, regarding purchasing the auto folding mirror kit. I found the original thread, but it was really old. Does anyone still keep in contact with Michael? The email on the thread was - MichaelR@ashpoint.com.au - Maybe his email address has changed or shall I wait a few more days?