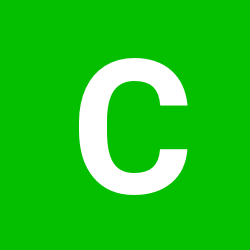 choppyshrimp
Regular Member
Content Count

43

Joined

Last visited

Days Won

1
Jesus christ that's hefty, I hope you've found a nice indie mechanic since then haha. I vouch for the Project MU NS400. They don't feel much different to OEM, slightly better if anything, and my gloss black wheels are still gloss black after a week of daily driving along with 0 squeal. You can get a front+rear set for only $338 AUD. How much did you get your SS-M's for @Babalouie ? The cheapest I can find are approx. $500 USD, and that's only for the front set 😨

Honestly the best way to go about it is to just get it fixed and throw it up for 36-37. Potential buyers will hesitate knowing there's an active leak and probably wouldn't want to go out and get the repair done themselves. Surely you can get some $ together? You'll make it back when the car is sold. Realistically should not cost you more than $1500, I had a $1200 quote from a Lexus dealer for this fix on mine.

Nothing that I know of unfortunately. The scene here seems to be more suited to your typical JDM car, or bogan-mobiles lol.

One can only dream lol. I don't think the forums here are exactly..."lively" enough for that kind of thing to happen. Not that I wouldn't be interested, would be nice to go for a Lexus drive.

They're great, not gonna' lie but the thing I'm looking forward to most is not having to look at my black wheels smothered in brake dust after 2 days lol. Unfortunately Project Mu Australia was absolutely terrible and made me wait 3 months without any indication of when they'd be coming in, despite being told it would only be a 3-4 week wait for re-stock. Just glad they're on now, and these slotted rotors look amazing too, especially with the distinct colour of the Mu pads.

Cost aside, that's awesome! And looks a ton better than TRD or TOM's, simply suits the car more.

Just put in my Project Mu NS400's all round with new DBA T3 4000 Series slotted rotors on the front. 0 squeal whatsoever and they feel perfectly fine after a day. Should be great after they've fully settled in, will report back and update once that happens.

That's great, honestly didn't think that many people jumped on these. Surprised Carsales wasn't the first thing you did, Facebook/Gumtree is full of time wasters and I can only imagine how difficult it'd be to sell a car like this through those platforms, I think they're more suited for trashed commies lol. NSW seems to always have the best vehicles up for sale, I had to get mine from Sydney (living in Melbourne). Out of curiosity, are you moving onto now?

Not disregarding the Sachs', but my OEM fronts blew around 2 months so I purchased a generic set off eBay for $40 delivered and they're perfect. Lifts the bonnet up very easily and closes just as nicely: https://www.ebay.com.au/itm/272289952509 Just for a cheaper alternative 😊 Lexus prices are a joke lol, I remember they quoted me $800 for quite literally just the piece of glass on the mirror (which I had cracked).

Grats on the sale mate! I dread the day I part with mine. Out of curiosity, how many interested buyers did you have over the month or so? I assume the market for these cars isn't exactly "bustling".

I'm pretty sceptical about wheel alignment shops as a lot of them can't ever seem to do them properly, while some charge you and may not even do them at all. Have always taken my cars to a reputable shop and avoid ones like the chains you visited. The good places charge a bit more, but it's worth a few extra dollars for peace of mind that it's being done properly, especially if your car and/or its suspension is uncommon. Not saying all Bridgestone tyres and such are incapable, but just seems to be the case from what I hear all the time.

Hey Corey, I'm about to go through a break pad change myself and have heard good things about the Project Mu NS400's stated above. I've already put an order through for them, however I've still got about 2 weeks left to wait for the front pads to come back in stock. People over on the American forums have rated them quite well, especially in regards to brake dust. My second option was the Brembos, they're quite affordable on Sparesbox: Front set: https://www.sparesbox.com.au/part/brembo-brake-pad-set-low-met-p83146-p-83-146 - $116 Rear set: https://www.sparesbox.com.au/part/brembo-brake-pad-set-low-met-p83134-p-83-134 - $106 Pads on Sparesbox tend to go on sale quite often so they can be had for even cheaper. However, I would rather pay the mere $106 extra for the entire set of Project Mu's just based off the minimal brake dust alone, not to mention the quality. As soon as I have them on the car and bedded in I'll be happy to give you some detailed feedback.

Hi all. My 2011 IS350 was unfortunately written off, so I now have these parts sitting in the garage with no use and up for sale at quite a fair price. They all fit the 2IS 350 (2011-2013) 2011-2013 - IS250/350 OEM Tail Lights in perfect condition - $350 Brand new Akebono ACT1118 ProACT Ultra-Premium Ceramic Brake Pad Front Set - SOLD Brand new Akebono ACT1113 ProACT Ultra-Premium Ceramic Brake Pad Rear Set - SOLD IS350 stock mufflers and resonator - $100 2IS Lexus Genuine Floor Mats - $100 Happy to post anything except of course the exhaust at the buyers expense, otherwise pickup from Melbourne. Pics will be up soon. Thanks guys 😃

Only just saw your comment. Anyway I was talking to you about it the other day, I ended up putting in an order for a brand new set of BC BR's, should be coming in next week.