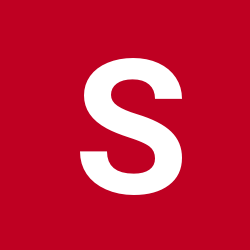 Content count

3

Joined

Last visited
Community Reputation
0
Neutral
Pike, I've been looking at the same thing myself..not easy - there are not alot of parts around. IK Engineering in the UK has rods and pistons (not cheap), https://www.ikengineering.co.uk/product-page/lexus-toyota-is200-1gfe-piston-rod-kit I have been told quality bits though. If you can convince him to do a deal on 2 sets to Aus I'd go in with you - although I have tried to get a cut price and he has not budged! Paute Rods apparently make some that fit the GFE pauter.com/shop/rods/lexus-toyota-scion/toyota-1g-fe-and-lexus-is200-rods/ again not cheap. I was thinking of going these with standard GFE pistons. With a decent tune, I am sure the standard pistons would take lots of boost (I want to go at least 1.2 bar). What are your plans?

Hi Team, looking at strengthening my 1ggfe...so has anyone definitively used a 1G-GTE block with a 1G-GFE head? It seems i can certainly use the pistons and rods, just wanted to determine whether i could use the whole package?

I'm a proud owner of a not so new is200 - and loving it. I've had my eyes on one of these as a second daily for a while, hoping I've picked a winner. The car needed a lot of maintenance (poorly looked after), and I am making my way through it as fast as possible. Every fluid now changed, new tyres (thanks tyrepower Northbridge!) drive belts get done this weekend and timing belt next Thursday. Having only owned it for a grand total of 5 days, I can say first impressions are - Awesome!! Should have done this years ago...and do I now have the car bug again... I think so! Future mods likely to be away off - I'm going to rebuild the front and rear end first, new brakes all round (anyone got some suggestions on discs?). I have found some challenge sourcing parts already - I had started looking for a short shift, seems pretty mandatory on this j160 - alas, no not excluding cheap Chinese stuff which won't be going on this car. I'd eventually like to do coils (Tein edbc looks interesting), sway bars (cusco?), is300 diff and axles...you can probably see where this is going... Other observations - Lexus have been exceptionally helpful and I look forward to getting work done by them.